But college is not all about work. You will find life and community among the students here as they push each other to succeed while enjoying time together.
AIGA
AIGA (American Institute of Graphic Arts) is a student run graphic design group operating under the Indianapolis Local Chapter. Every semester students plan events, visit studios, and take trips to foster community and increase professional development. In the past students have designed wrapping paper, cards, and carved type into pumpkins while learning about design history and building lasting friendships. Trips led by design faculty have included trips to Chicago, Nashville, and Columbus seeking to connect students to the various paths that their major can take them.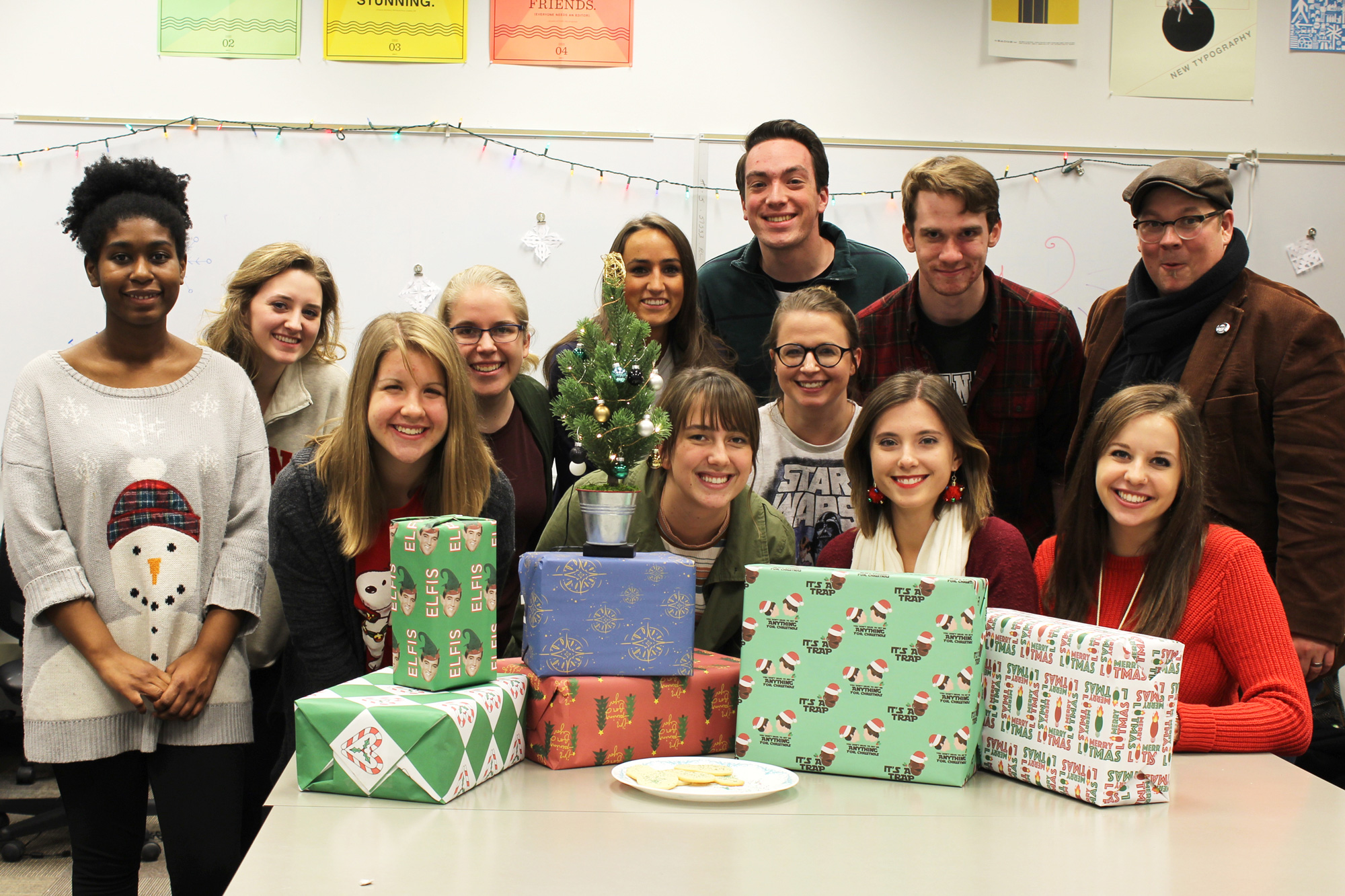 Art Club
Art Club, run by the 1920 Gallery, is a gathering of students from across majors seeking to encourage and inspire each other to make personal work outside of the class context. Activities have included 'show and tell' of personal work, watching art documentaries, discussions of art, and going to gallery openings in Indy.